Have you ever wondered what you would ever do incase gyms and all their concepts and equipment were to be unavailable, or just far far far from your reach? Well, If you are like me you would have probably felt the pain by now of not being able to use your gym membership even when everything is ready and set from your end. I mean you have the subscription all paid up, you have new fresh gym gear, you have your diet and supplements in check, and most importantly you have the motivation. And I used the term "Pain", for that is exactly what it feels like especially to those of us who are about that "gym-life".
As we all know, one of the ways implemented the world over to curb the spread of the Corona Virus was to shut down gyms. Though effective in it's own right, it has become a highly disruptive measure in the fitness industry. Not only for the fitness lovers, but also those among us that are cautious of their health and physical well- being. I'm sure gym owners and franchises got their fair share of that pain. But that's a topic for another day.
Anyway, we can either spend months on years feeling sad and sorry for our diminishing gains without end or decide to collect ourselves up and keep going. Keep pushing, keep fitness an integral part of our day to day lives. Now you may be wondering "How", how do you even plan a routine when you are unsure if gyms will be open to see you through your monthly or weekly target?…If you're not wondering how, I'm going to tell you anyway:
Home Workouts
Yea, I know. It doesn't compare to the feeling of being in the gym and being surrounded by other highly motivated people all around, but home workouts are important at this time when our beloved "iron-houses" doors are kept shut to protect us from the virus. Trust me when I say this, I hattttteeee home workouts, but I love my body more. So the best and smartest thing is to suck it up and get on with the show. Do those workouts in the comfort of your very own home. Not because its trending (but if that's why you're doing it, please don't let me stop you). But do it for the love of thyself.
I Highly recommend you watch the video above, don't worry it's not an Ad.
Owning a private gym
Oh boy how I wish I had a private gym! Gym's are closing down? no problem…will be the word's I aim to be telling myself if these lockdowns continue. But fret not if you do not have a private gym yet. You can still purchase basic equipment to use at home. For example, a pair of dumbbells, a barbell bar, some plates and a bench will get you set to be performing the main basic workouts to keep you moving forward.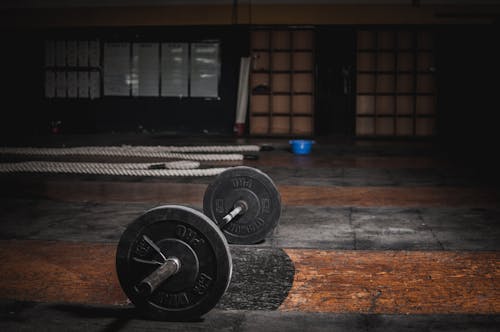 More can be said and debated on how you can still get your fitness game on even without a gym membership. But that will be in the Part II of this article, for now I am rushing off to do a home abs workout. We gotta keep moving forward.
Remember, Stay safe and stay fit.
To Be Continued….